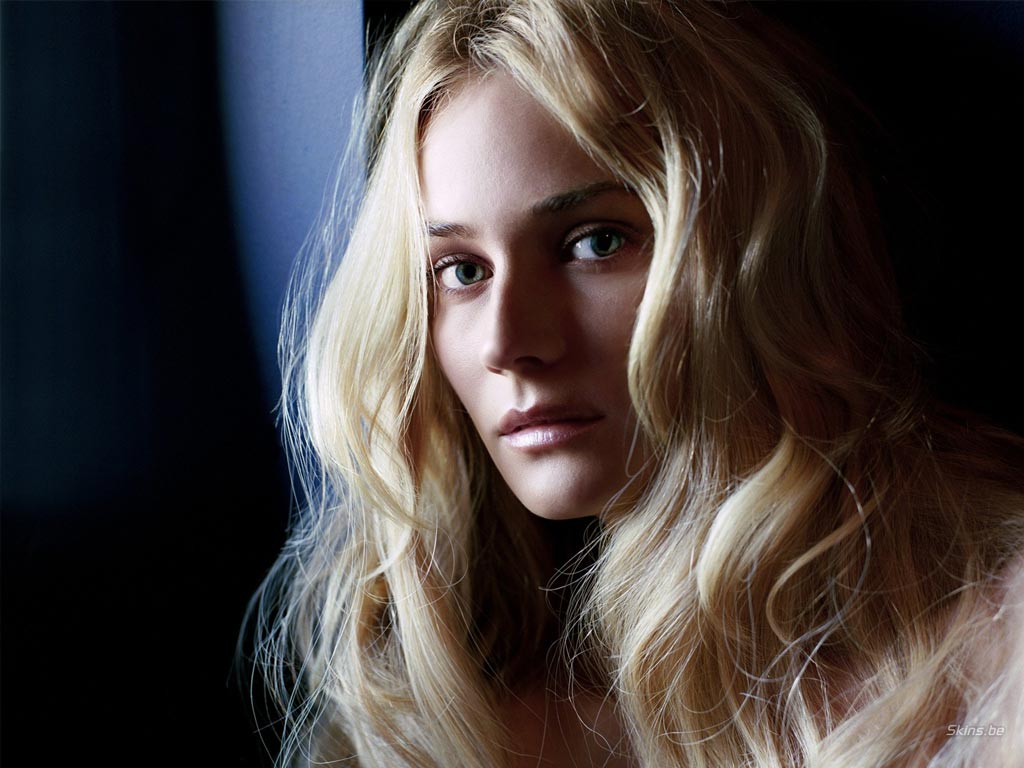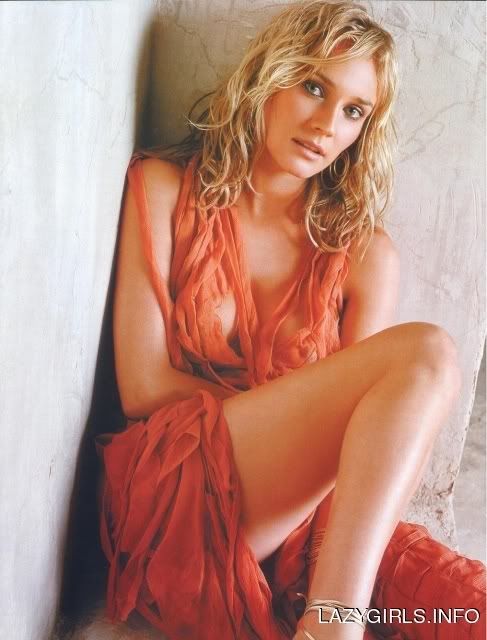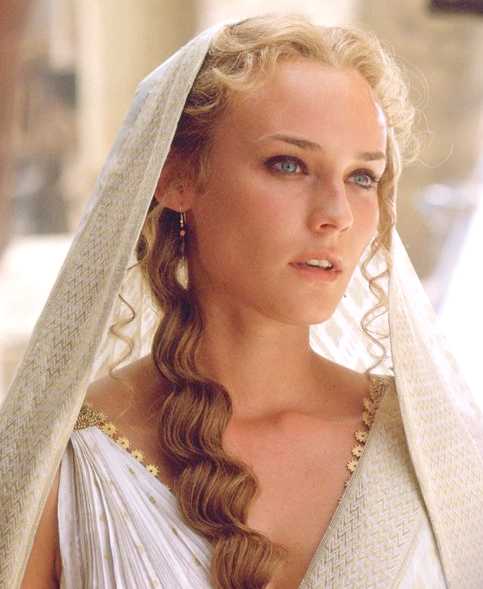 Diane Kruger
(born July 15, 1976) is a German actress and former fashion model.
She was born Diane Heidkrüger in Algermissen, near Hildesheim, Germany, daughter of Maria-Theresa, a bank employee, and Hans-Heinrich Heidkrüger, a computer specialist. Kruger started her career as a dancer in London when she was still young, but after an injury she changed her mind and went to Paris to become a model. Her education in art led her to be able to speak perfect English and French, added to her mother language, German.
Kruger was a finalist for Elite's 1992 "Look of the Year" at the age of 15. Kruger soon became interested in acting and took lessons at the Cours Florent. She landed some small appearances in several French movies. She then changed her last name to ease her movie career.
Kruger made her onscreen debut in 2002 opposite Dennis Hopper and Christopher Lambert in The Piano Player, a TV-movie by Jean-Pierre Roux. She played Julie Wood in 2003's Michel Vaillant and Lisa in Wicker Park (2004), alongside Josh Hartnett and Rose Byrne. Her most notable role to date is her portrayal of Helen in Wolfgang Petersen's epic Troy.
She was ranked #50 on the Maxim Hot 100 Women of 2005
. In 2004, she starred with Nicholas Cage and Sean Bean (who co-starred with her in Troy) in the popular film National Treasure, going on to appear in movies such as Joyeux Noël (2005) and Copying Beethoven (2006). She will reprise her role as Dr. Abigail Chase for National Treasure: The Book of Secrets, The movie will be released in December 2007. Kruger married French actor Guillaume Canet on September 1, 2001. They have since filed for divorce, but acted alongside one another in 2005 film Joyeux Noël. Kruger was the host of the opening and closing ceremonies of the 60th Cannes Film Festival, in 2007.
She will also star alongside Sarah Michelle Gellar and Lee Pace in the horror movie Addicted, scheduled for February 2008.