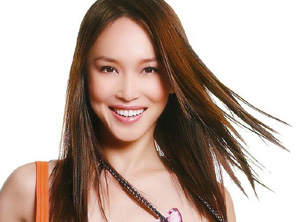 Fann Woon Fong
(Chinese: 范文芳; pinyin: Fàn Wénfāng, Sino-Vietnamese: Phạm Văn Phương; born January 27, 1971), better known by her stage name Fann Wong, is a Singaporean actress, singer and model.
At Singapore's Star Awards 1995, Fann became the first actress to win both the Best Actress and Best Newcomer awards in the same year. After gaining regional exposure and popularity in Asia through film and television productions, she became the first Singaporean actress to break into Hollywood, playing Chon Lin in the 2003 film Shanghai Knights. She was also the youngest actress to have earned an All-Time Favourite Award at the Star Awards.
In late 2002, Fann became romantically attached to Malaysian actor Christopher Lee, with whom she has collaborated eight times. She is known to zealously safeguard her privacy.