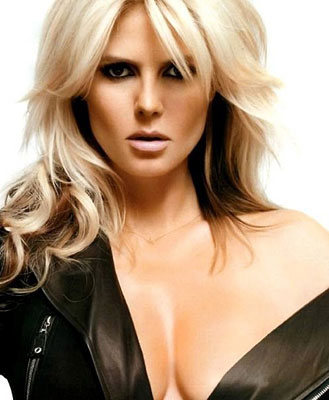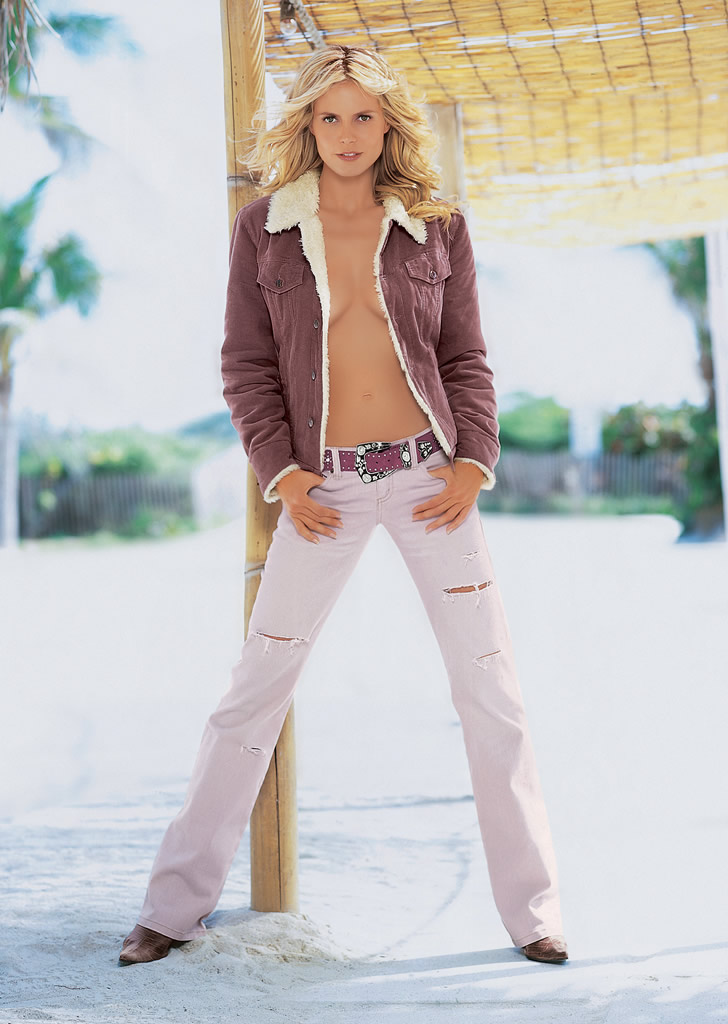 Heidi Klum
is a German supermodel, actress, TV presenter, fashion designer, television producer and singer. She is best known as the hostess of Project Runway and Germany's Next Topmodel, and for her modeling work with Victoria's Secret.
Klum was born in Bergisch Gladbach, North Rhine-Westphalia, West Germany. She was raised by her parents, Günther (a cosmetics company executive) and Erna (a hairdresser) According to Klum, "in 1991, my friend, Karin, persuaded me to fill out a magazine coupon: I enrolled for the national contest 'Model 92', with the chosen winners shown on Gottschalk, a top German television show, sort of similar to late night shows with David Letterman or Jay Leno in the United States." Out of 25,000 contestants, Klum was voted the winner on April 29, 1992 and was offered a modeling contract worth US$300,000. She accepted the contract a few months later after graduating from school and decided not to try for an apprentice position at a fashion design school. Heidi has two brothers, thirty year old twins John and Dylan, and one sister, sixteen year old Jessica.
Klum has been on the cover of most of the well-known fashion magazines, including Vogue Magazine, ELLE and Marie Claire. She became widely known after appearing on the cover of Playboy and for her work with Victoria's Secret. She has been a spokesmodel for McDonald's, Braun, H & M, and Liz Claiborne, among others. She is currently the latest celebrity spokesmodel for Jordache. In addition to modeling, she has appeared in several TV shows, including Spin City, Sex and the City, and Yes, Dear. She had a role as an ill-tempered hair model in the movie Blow Dry, played a giantess in the movie Ella Enchanted and was cast as Ursula Andress in The Life and Death of Peter Sellers. She also had cameo appearances in The Devil Wears Prada and Perfect Stranger.
In July 2007, having earned an estimated $8 million in the previous 12 months, Klum was named by Forbes as third in the list of the World's 15 Top-Earning Supermodels.
Klum guest-starred on How I Met Your Mother (episode: "The Yips") on November 26, 2007 with her fellow Victoria's Secret supermodels (Adriana Lima, Selita Ebanks, Marisa Miller, Miranda Kerr and Alessandra Ambrosio).